30 Years of Service in Denver Colorado
Mile High Honda does business differently compared with other Denver car dealerships. From our sales floor to our service department, we offer a relationship-based experience unlike any other, focusing on a seamless car buying, financing and servicing journey.
We focus on delivering great customer service at Mile High Honda. We build our business every day on the relationships we've nurtured with each customer. We keep loyalty, honesty, and trust at the forefront.
First Class Guarantee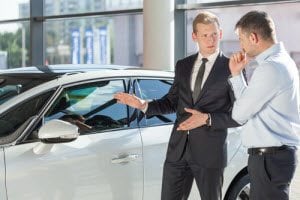 We provide white-glove service to every guest who walks through our doors. And it starts with our First Class Guarantee, a program designed to keep you happy and us accountable. When you agree to the guarantee's terms and conditions, Mile High Honda will have you driving home in a new vehicle in under an hour-we guarantee it.
Ongoing Honda Service
But we don't stop at one amazing guarantee. Mile High Honda provides excellent service every step of the way from sales to service. In fact, we believe that it's in our Honda service department where we really get the opportunity to build a relationship with you, and we strive to do just that. We offer fair and competitive pricing, an excellent experience each time you visit, and a knowledgeable and highly trained service team you can trust. Whether you need an oil change or want to customize your vehicle with accessories or factory parts, we're here to help you.
Convenient Location
Mile High Honda is
located in beautiful Denver, CO
. Not only does our stunning city have a huge population of friendly, educated, environmentally conscious people, but we're also home to both small and large businesses that work to make our community strong. We're also close to Aurora and Centennial-two smaller areas outside Denver that are filled with the socially conscious, hip-and-cool, and family-oriented people the area is known for.
We'll Meet You at the Door
When you're ready to buy your next vehicle or it's time to get your current vehicle serviced, come to the professionals at Mile High Honda. We're here waiting to provide you with the same high-quality service we've been delivering for 30 years. We're more than just your local Denver, CO, Honda dealer-we're your local business partner waiting to take care of you when you need us.
Mile High Honda is located at 2777 South Havana Street. Our sales team is here Monday through Saturday from 8:30 am until 9 pm, and our service team is here Monday through Friday from 7 am until 8 pm and Saturday from 7 am until 6 pm. Give us a call to set up an appointment with a member of our sales team or schedule a test drive of your favorite vehicle online now.