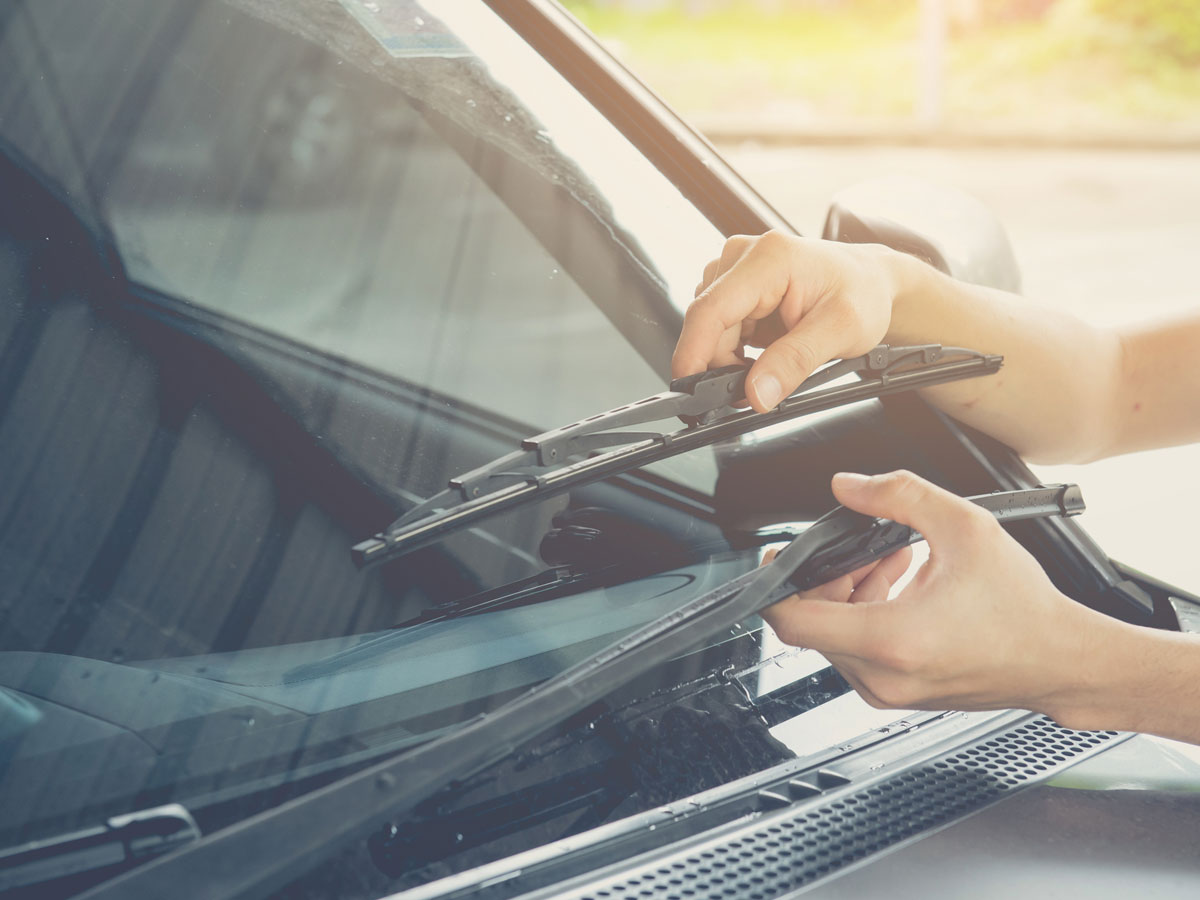 Honda Windshield Wiper Blade Replacement In Denver, CO
We have probably been in this situation before as veteran drivers: an impromptu adverse weather event strikes and you turn the windshield wipers on only to find that the old blades are in bad shape not clearing the windshield properly. Now you are driving a vehicle on a road that you cannot see. This is not only a visibility concern for us at Mile High Honda but a real safety threat for everyone driving with you on the road. We recommend keeping a good set of blades on your Honda to promote ideal visibility when you need it most and peak safety every time that you drive.
What are the Signs of Needing to Replace Old Wiper Blades?
others less concerned with visibility and safety while driving wait until the rubber edge of the blade is torn from the frame and the damaged blade is flapping around the windshield not clearing any obstructions whatsoever. Here are the signs that you are driving around with old wiper blades that need to be replaced:
Poor windshield clearing
Streaking or hazy film left on the windshield
Poor contact with glass with skipping likely
Chattering when moving across the glass
Rubber is damaged
Genuine Honda OEM Wiper Blades
Windshield wiper blade replacement service at our service department is completed with the highest quality genuine Honda wiper blades matching the same quality as the originals. When you need new wiper blades of the quality that you can trust, we recommend installing genuine OEM windshield wiper blades of the highest quality as they have been rigorously tested to confirm fit and performance on your specific Honda model.
Parts Specials
For your next windshield wiper blade replacement, we invite you to check our current parts specials at Mile High Honda Denver, CO for added savings.
Express Windshield Wiper Blade Replacement at Mile High Honda Denver, CO
When your Honda needs new wiper blades, we can install them for you quickly and conveniently without an appointment at Mile High Honda in Denver, CO. If you stop by our service department during operational hours, we will remove your old blades and install a set of genuine Honda OEM wiper blades of the highest quality quickly.
---
Complimentary Dealership Amenities
Knowledgeable Staff
Loaner Vehicles Available
Customer Lounge
Coffee/Tea/Hot Chocolate
Snacks
WiFi
Bottle Water
Magazine & Newspapers
Kids Room/Movie & Toys
Shuttle Service
Early Bird Drop Off
After Hours Drop Off/Pick Up
Satellite TV
Vending Machines
Continental Breakfast
---
Dealer Wallet Service Marketing & Fixed Ops SEO by