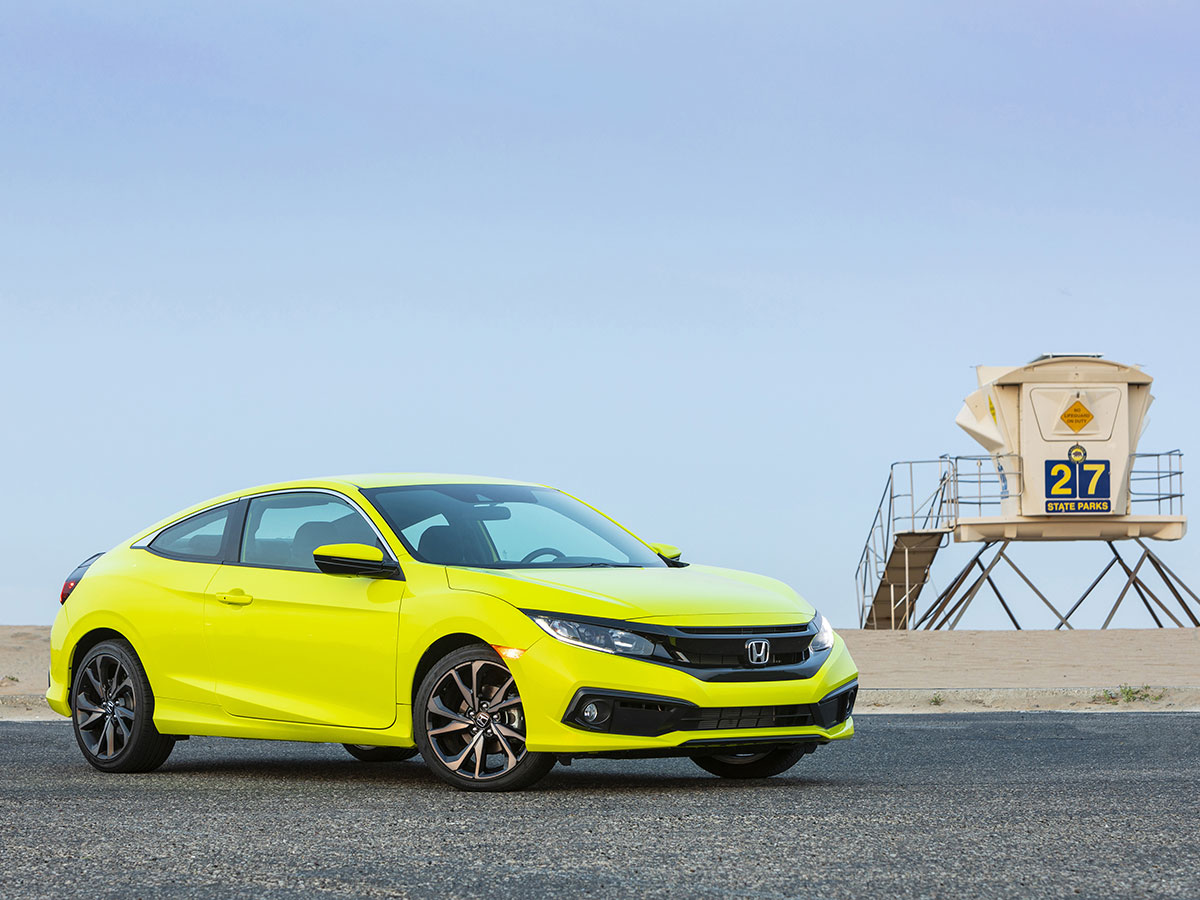 Honda Two-Wheel Alignment in Denver, CO
Aligning your vehicle's wheels is a regular maintenance task that your Honda needs. When you understand the consequences of driving a misaligned vehicle, you'll never put off an alignment service again. A two-wheel alignment service will correctly line up the tires. When a misaligned vehicle is driven, it forces the engine to work harder and under stress. This leads to poor fuel efficiency and uneven wear on the tires. All of these things mean more money out of your pocket. At Mile High Honda in Denver, our certified technicians can give your vehicle a wheel alignment while you wait. Many customers make the short drive from nearby Aurora, Centennial, Englewood, and Littleton for quality Honda care.
What's Involved with a Two-Wheel Alignment?
Just before a Honda leaves the factory, technicians equipped with advanced tools align all of the tires. They position each wheel in the correction relationship with all of the others. They also precisely angle the tires as specified in the design. During the vehicle will move the tires out of this position. Bumpy roads, potholes and curbs all jar a vehicle's tires out of alignment. When you realize that your vehicle has started pulling to one side, you'll know that it's time to have it aligned. Continuing to drive with misaligned tires can lead to additional mechanical and safety issues. .
Importance of Alignments
To correct the path of a misaligned vehicle, the driver will oversteer to compensate. Over time, this will lead to uneven wear patterns on the tires. They may even start to bulge. It also put added stress on the engine, CV joint and axles. A simple, economical two-wheel alignment takes care of the issue. It's recommended that you have your Honda's tires rotated when you come in for an alignment. It's a maintenance task to significantly improve your Honda's performance.
Don't Delay a Two-Wheel Alignment
When you realize that your tires aren't aligned, bring it in. Alignment problems worsen when they aren't taken care of. Then it becomes a safety issue as you are at risk of a potential blowout. Plus, the additional stress on parts of the vehicle can create additional mechanical problems.
Choose Mile High Honda Service Department
When your Honda needs a two-wheel alignment, come into our Denver Service Center. As part of the regular maintenance recommended for your Honda, wheel alignments help vehicles perform better and safer. We work very efficiently so you'll be back on the road before you know it. Regular two-wheel alignments save you money in the long run. You'll change the tires less often and prevent future mechanical issues. That's the care your Honda needs to keep it in great condition. When you need a two-wheel alignment, bring your vehicle to Mile High Honda in Denver, CO!
---
Complimentary Dealership Amenities
Knowledgeable Staff
Loaner Vehicles Available
Customer Lounge
Coffee/Tea/Hot Chocolate
Snacks
WiFi
Bottle Water
Magazine & Newspapers
Kids Room/Movie & Toys
Shuttle Service
Early Bird Drop Off
After Hours Drop Off/Pick Up
Satellite TV
Vending Machines
Continental Breakfast
---
Dealer Wallet Service Marketing & Fixed Ops SEO by