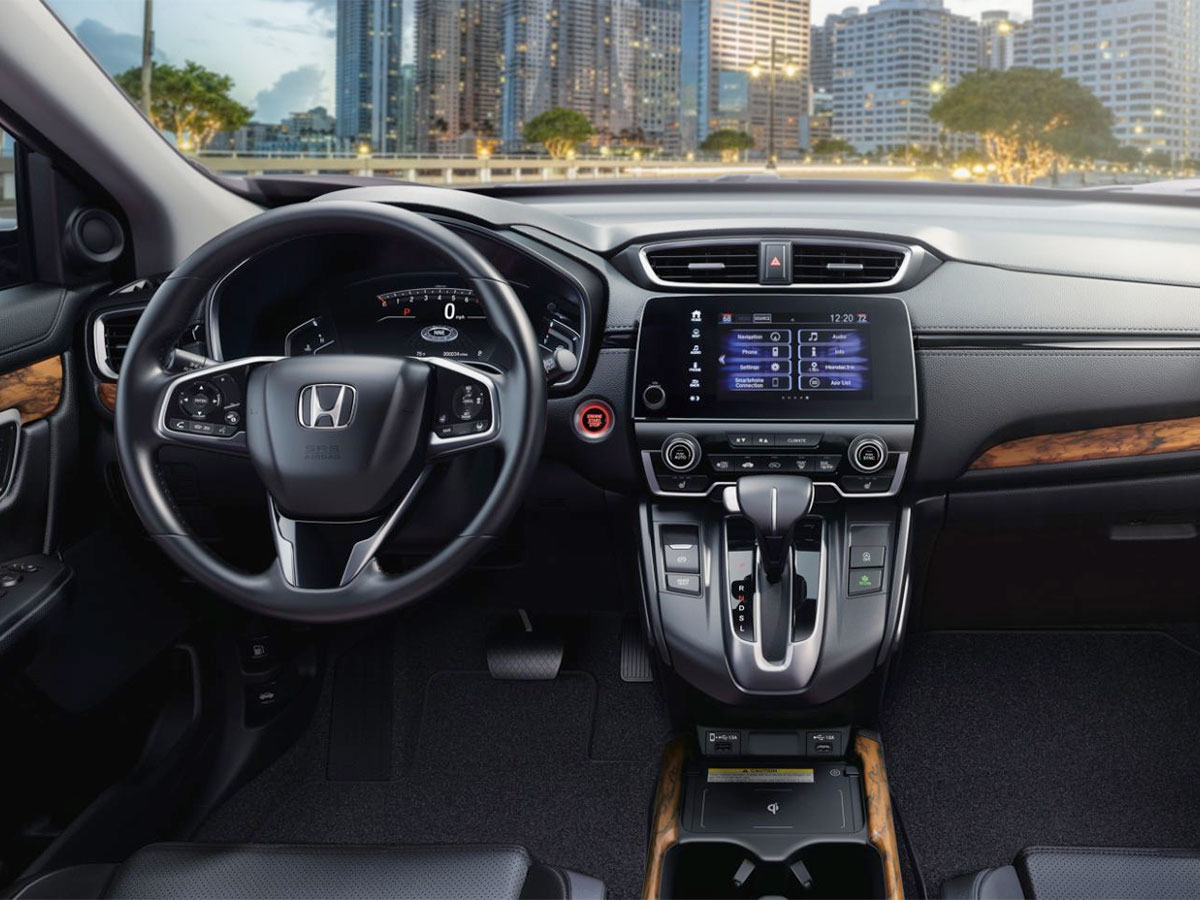 Benefits of A/C Service and Repair at Mile High Honda in Denver, CO
With so many amazing things to do around the Denver area including mountain excursions, your comfort while driving is extremely important. Before you head out on your next adventure, make sure your air conditioning system is working at optimal performance, so you can stay cool and content. When you schedule an appointment at Mile High Honda for A/C service and repair, our Honda technicians will thoroughly examine your entire system to make sure it is up to par. With a small investment now, you can ensure your comfort down the line. Repairing a failing system can also prevent unnecessary engine wear and protect your compressor. We invite you to check our service specials, then schedule your appointment at Mile High Honda.
Indications That Your Air Conditioning System Needs to Be Serviced
If you are wondering whether your air conditioning system needs service, this is usually an easy question to answer. The biggest indicator is if your system is no longer blowing cold air as it should but instead is blowing out warm air. Other indicators can be a poorly performing defroster, oil around the fittings, or a system that operates louder than normal. If your Honda is experiencing one or more of these signs of trouble, schedule an appointment for A/C maintenance and repair services.
A/C Maintenance Services Offered at Mile High Honda
At Mile High Honda in Denver, Colorado, we can handle any maintenance or repair services you may need for your air conditioning system. When you arrive for your A/C system appointment, our Honda technicians will first perform a detailed inspection of each component within your system to check for any problem areas. We can then repair any faulty components or replace them for you. Let us help you get your A/C system up and running again, whether you need your A/C recharged or a replacement compressor belt.
What Is Causing the Musty Odor Coming from My A/C System?
You might be wondering what is causing the unusual musty odor emanating from your A/C system and whether it is something you did or can take care of yourself. Rest assured that it is no fault of your own, but you will need to schedule a service appointment so we can get rid of it for you. The odor you are smelling is caused by bacteria that breeds in dark, damp environments, such as within your A/C system. This bacteria has an associated musty odor, which is blown into the interior of your vehicle with the air. Our certified technicians can run a cleaner through your system, thereby ridding it of this unpleasant smell.
Schedule an A/C Service and Repair Appointment at Mile High Honda in Denver
When your A/C system isn't functioning properly or at peak performance, our certified technicians are ready to assist you with any necessary services, repairs, or replacement parts. You can now schedule an appointment at Mile High Honda using our easy online scheduling service by simply entering a few details regarding your vehicle. While you wait for us to service your air conditioning system, we invite you to relax in our customer lounge, featuring coffee, tea, hot chocolate, and snacks. Our knowledgeable staff is dedicated to providing high customer service at affordable prices. Located in Denver, Colorado, we also serve the surrounding areas of Centennial, Englewood, Littleton, and Aurora.
---
Complimentary Dealership Amenities
Knowledgeable Staff
Loaner Vehicles Available
Customer Lounge
Coffee/Tea/Hot Chocolate
Snacks
WiFi
Bottle Water
Magazine & Newspapers
Kids Room/Movie & Toys
Shuttle Service
Early Bird Drop Off
After Hours Drop Off/Pick Up
Satellite TV
Vending Machines
Continental Breakfast
---
Dealer Wallet Service Marketing & Fixed Ops SEO by