Your Honda won't go anywhere without a strong transmission. Transmissions, like every part of a car, require routine maintenance to run properly, but the service center at Mile High Honda is here to help.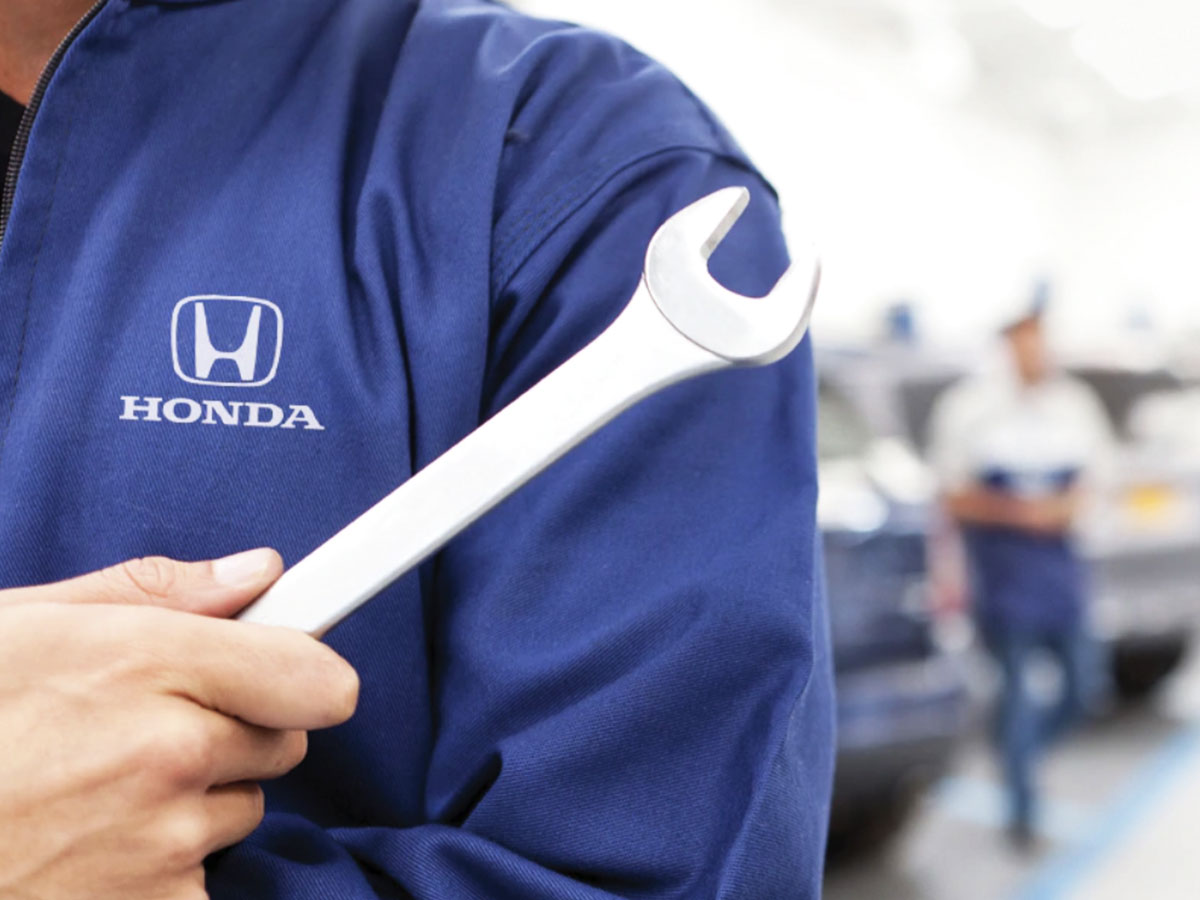 Mile High Honda provides top-notch transmission maintenance services in Denver, and your satisfaction is our number one priority. For transmission repairs, flushes, and everything in between, you can turn to Mile High Honda for service you can count on.
Here's everything you should know about your transmission, common signs that it needs maintenance, and some services we offer to keep it running properly.
What Does My Transmission Do for My Honda?
A transmission is responsible for sending power from your Honda's engine to its wheels. As you accelerate and decelerate, your transmission shifts its gears, transfers the right amount of power to your wheels at a given speed, and allows the car to drive.
Like a healthy engine or a strong set of wheels, your transmission is a vital component of your vehicle's machinery. Your Honda would be inoperable without its transmission, and its performance or fuel economy may suffer if it's not working properly.
But how do you know if a transmission isn't operating correctly? Here are some common symptoms you need transmission service.
Signs That Your Transmission Needs Maintenance
Transmission troubles prevent your car from running smoothly. In more severe cases, faulty transmissions can keep your Honda from moving at all. In either case, your Honda might demonstrate one of the symptoms described below if its transmission needs service.
Ignoring these signs could lead to more serious problems down the road, so take your vehicle to a Honda dealership if you experience any of the following:
Burning smells: Transmission fluid has a sweet smell that quickly turns sour quickly if a transmission is overheated. Anytime you notice a burning odor, take your Honda to a mechanic for inspection.
Leaking transmission fluid: Transmission leaks are a problem. If you notice fluid leaking or reddish spots beneath your car after it's been parked, a component inside your transmission may be broken and require maintenance immediately.
The check engine light appears: There could be a number of problems with your Honda if its check engine light comes in. Your transmission may be the culprit, but only a mechanic from a Honda dealership can diagnose the exact cause.
Your car is noisy while driving: If you hear any grinding, banging, or screeching while driving, your Honda needs maintenance-stat. The transmission might be the source of the noise, but only a mechanic can determine the exact cause.
Problems shifting gears: Shifting gears is one of your transmission's central functions. If you notice any jerking, hesitation, or gear slips while driving, it's time to get your transmission looked at.
Transmission Service at Mile High Honda in Denver
Transmission services are a normal preventative maintenance procedure for your Honda, similar to rotating tires or changing engine oil.
Typically, it includes replacing old fluids with new, switching out its filter or screen, and inspecting other transmission parts. If you've experienced any of the problems described above, the factory-trained technicians at Mile High Honda will diagnose the exact cause and make any transmission repairs you need. We'll give your transmission a thorough once-over and make sure that each of its components is in working order.
For Honda transmission service in Denver that you can trust, call the Mile High Honda service center to make an appointment. You can also request a service appointment with us online.