Crossovers are the fastest-growing class of cars in the Centennial, Aurora, and Denver, CO, area. With their generous interior space and easy drivability, it's really no surprise. There's one feature that often goes unnoticed on many crossovers, however, which is surprising considering how useful it can be. That feature is towing capacity. If you're looking for a crossover that offers a modest towing capacity, one of your best options is the
2020 Honda CR-V
. Normally, any kind of towing capacity is reserved for big SUVs and trucks, but the CR-V can pull a fair amount. Learn more about the 2020 Honda CR-V towing capacity below and discover if it meets your standards. At Mile High Honda, we think you'll be pleasantly surprised.
2020 CR-V: Tow Rating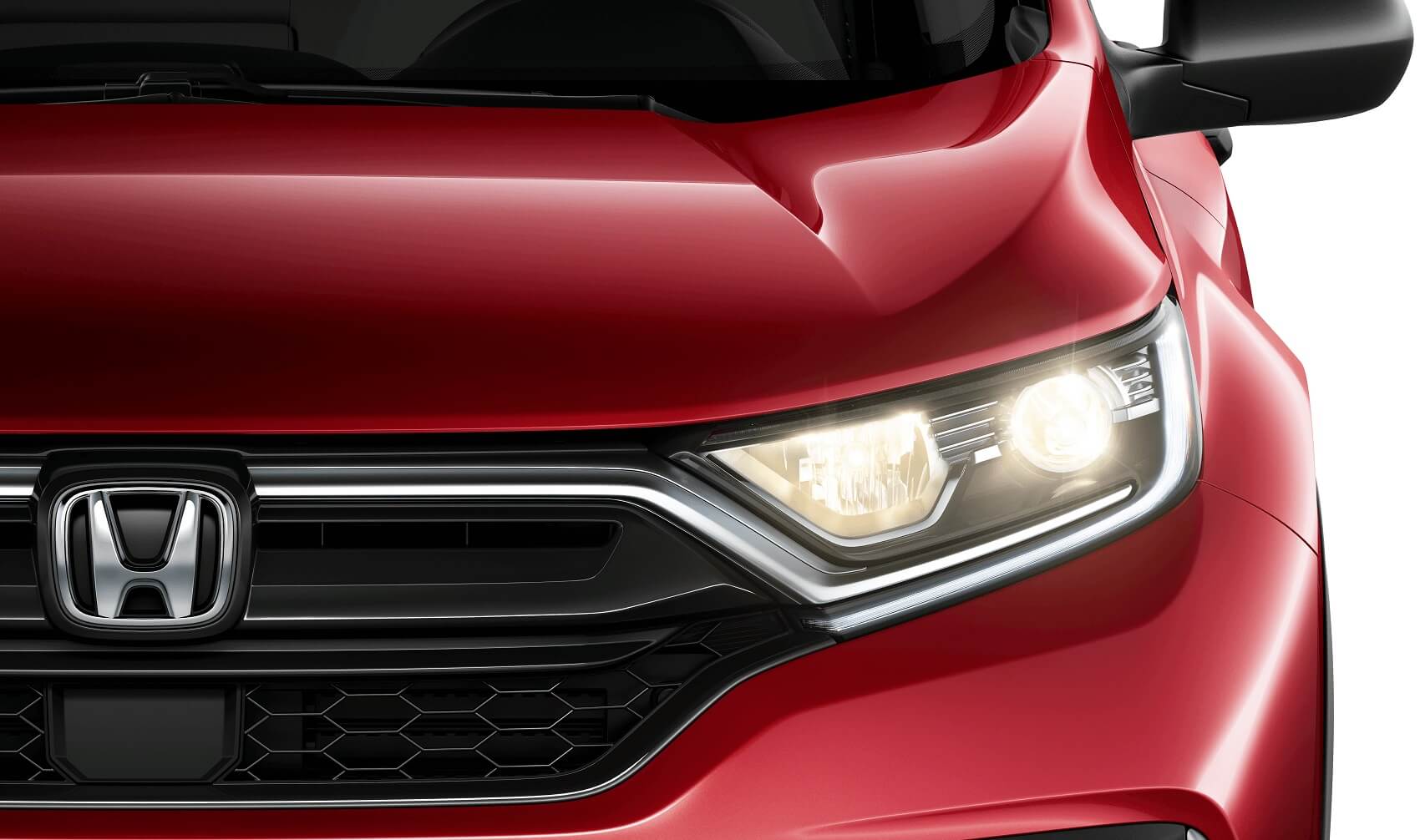 With the proper equipment, the
Honda CR-V
is capable of towing
up to 1,500 pounds
at most. Considering its size, that's quite impressive and it's all thanks to the advanced engineering under the hood. All four trims of the CR-V are equipped with a 1.5L 4-cylinder turbocharged engine paired to a CVT (Continuously Variable Transmission). While the powertrain pumps out 190 horsepower and 179 lb-ft of torque, the CVT offers smooth control and speedy acceleration (especially with its Sport Mode). This all aids in the tow rating of the Honda CR-V, allowing you to tow what you need. Other performance features to help ensure your towing adventure is safe and seamless are also available. One of these is the Real-Time AWD™ (all-wheel drive) system. This helps keep your trailer steady by providing more traction on and off the roads. Additionally, despite not being specifically designed for towing, it's actually quite easy to take advantage of its capability. The best part about the CR-V tow rating is that it's
consistent across all trim levels
. From the base level trim LX to the highest luxury CR-V available, the Touring, you can enjoy your 1,500-pound towing capacity off the board, so there are no barriers preventing you from taking advantage of everything the CR-V is capable of.
What Can a 1,500-Pound Towing Capacity Tow?

Compared to a heavy-duty pickup truck, 1,500 pounds may not be that much. However, in the crossover world, it's more useful than you might think! This is more than enough to pull a small trailer, which can come in handy if you need to help someone move, or bring home a large appliance purchase, or load up for your upcoming home improvement project. That level of utility has a ton of more exciting applications as well. A 1,500-pound limit is more than enough to tow an ATV or a few dirt bikes for some extreme outdoor fun. If you're more interested in hitting the waves, you can carry a jet ski in your trailer or a collection of surfboards. Once you actually start loading up your trailer, you'll be surprised with how generous 1,500 pounds is.
2020 Honda CR-V Interior & Cargo Space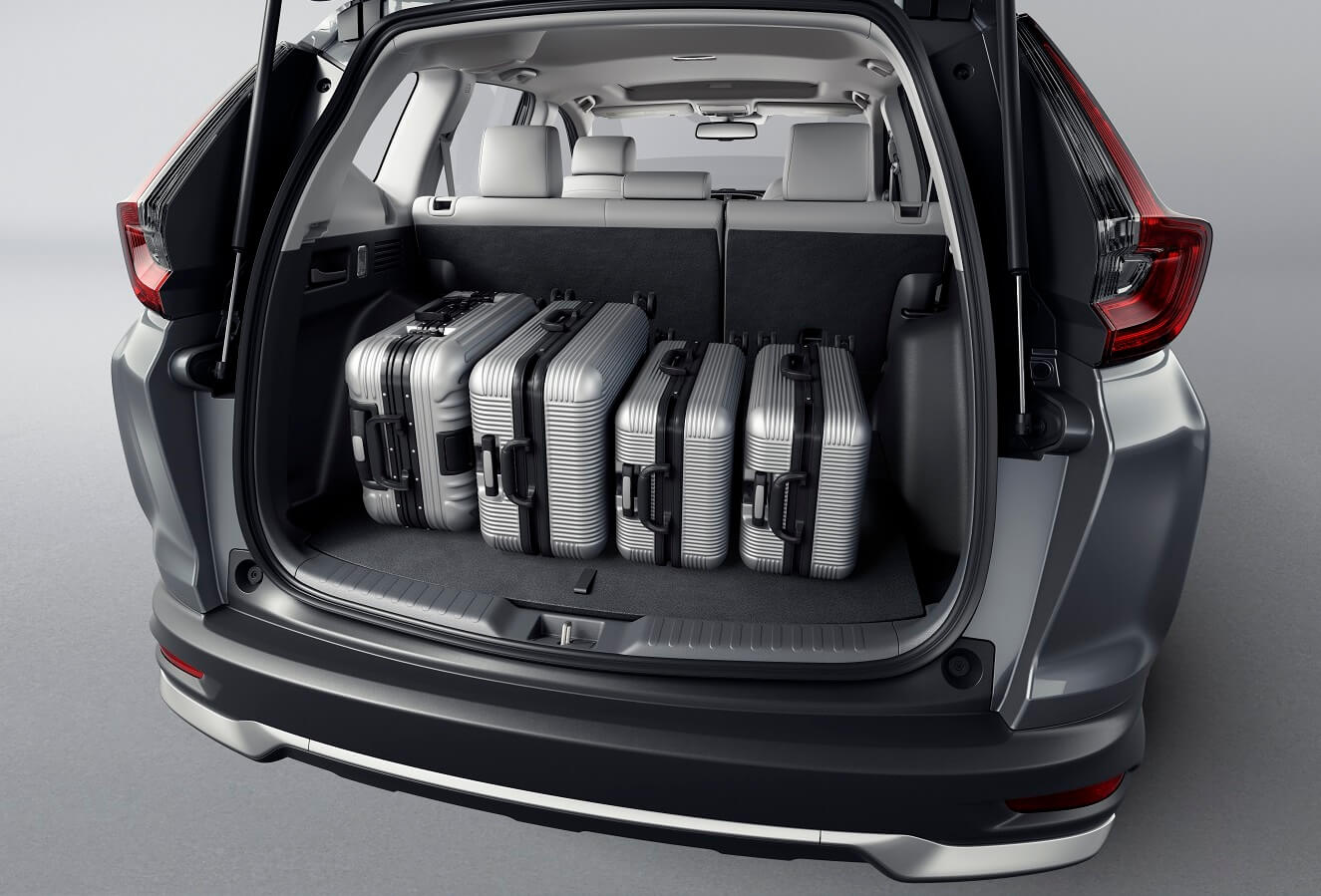 We know how excited you are about towing, but don't forget that this crossover offers a lot of room inside to transport even more belongings. Along with its 105.9 cubic feet of passenger space, which comfortably seats up to five, the CR-V cargo room is also impressive. When all the seats are in their upright position, you'll have 39.2 cubic feet behind the second row. This is more than enough space for your kids' backpacks and extra-curricular equipment, a full grocery haul, and even luggage while on your way to the airport. If you need more room to move larger items, simply utilize the easy-fold function on your 60/40 split rear seats. This opens the space to a generous 75.8 cubic feet, perfect for stowing away items you may not want on a trailer. Add on the available roof rack, which comes standard on the Touring trim, and you'll have even more options for where to pack your things.
Other Accessories Available for the Honda CR-V
The CR-V was built for adventure. If you have a big haul you want to take with you on your next escapade, there are a few additional accessories you can opt for that will help. These available (and authentic) products allow you to store certain items in different areas from your trailer, preventing them from contributing to your towing capacity weight. There are attachments available to store bikes and even kayaks, so you won't have them taking up weight for your towing capacity. There are even specialized attachments available for snowboards and skis if you're looking to hit the Colorado slopes. Be sure to check out the available roof box as well, which can fit all kinds of stuff, even if your
cargo capacity
and towing capacity are pushed to the limit. You can also outfit your cargo section with extra hooks and ties to keep everything in place, protective mats to ensure a clean vehicle, and seatback covers so your vehicle also looks brand new. The possibilities are truly endless with the suite of Honda accessories available to elevate your hauling and towing experience.
Test Drive the 2020 Honda CR-V Today!
The 2020 Honda CR-V towing capacity is certainly impressive, but it's just one aspect of this incredibly versatile crossover. To learn more about what the CR-V can do for you, come visit Mile High Honda. Our team is happy to serve all our Centennial, Aurora, and Denver, Colorado, drivers, so you can always expect premier service when you visit. Contact us to
schedule your test drive
today and let us know what we can do for you!