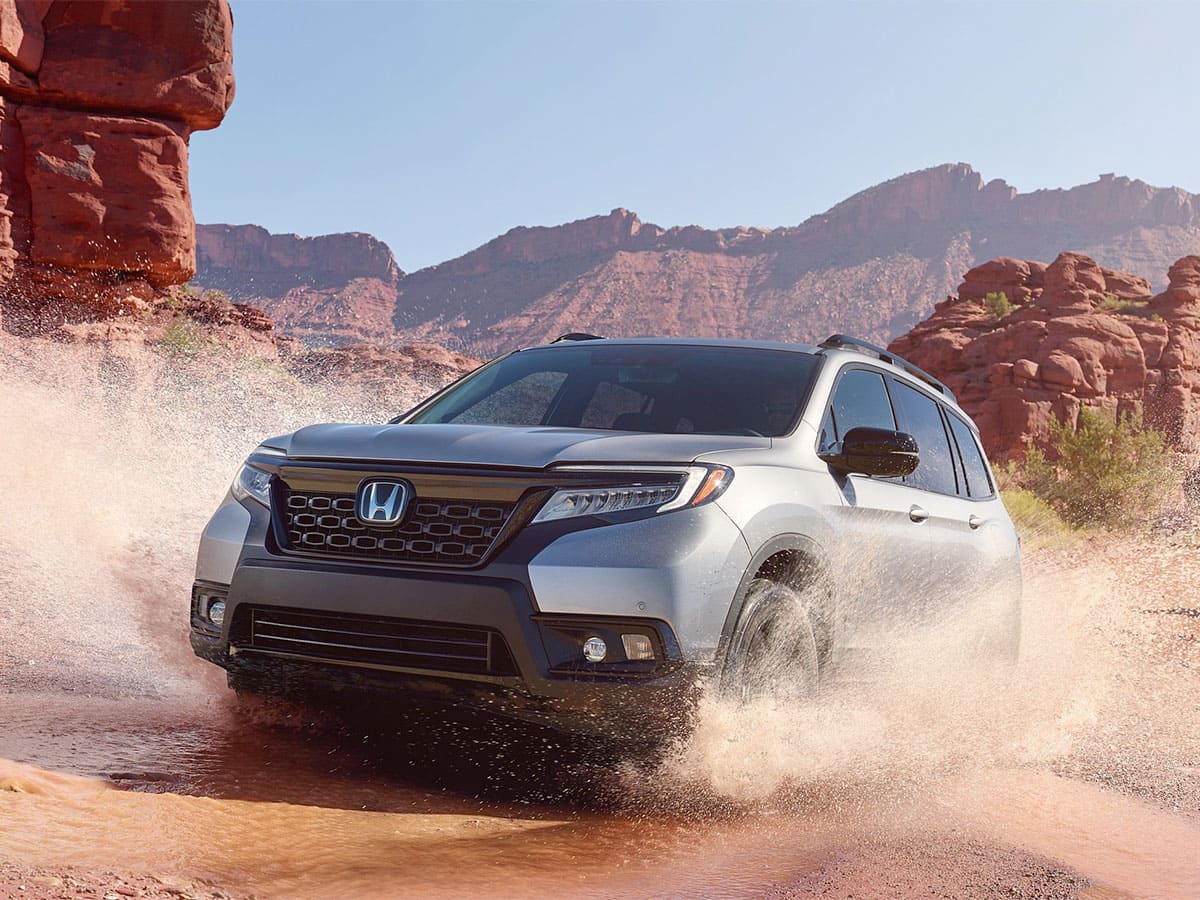 Honda 60,000-Mile Service
Scheduled services are one of the best ways to take care of your Honda. They are recommended for a reason, and the 60,000-mile service covers a lot of issues that could plague your car if they aren't caught early. Here's what you get with this service.
Clean Air
The 60,000-mile service looks at multiple air cleaning systems. It will inspect the air intake filter and system to make sure it is doing its job for efficient engine performance. The service also checks the air cleaner element — which is responsible for filtering the air in the cabin.
Belts and Fluids
At 60,000 miles, your belts and fluids will have done a lot of work. The service will inspect the drive belt and make adjustments to it as necessary. The inspection will also verify that all of your fluid levels are adequate and that your fluids are performing correctly. Oil degradation, coolant freezing point, and other measures of efficacy will be performed.
Driveshaft
The driveshaft is one of the most integral parts of the whole vehicle. It will be inspected for signs of trouble to ensure that you're in good shape.
Braking
Your braking system needs regular inspections, and one of these should happen at 60,000 miles. The inspection looks at pad thickness, rotor depth, fluid levels, drums, ABS, and the rest of the system. You'll know that your brakes are in perfect working order when this service is completed.
Cooling
In addition to testing your coolant, the service will check components of the cooling system. This will include checking the radiator for leaks and signs of damage. Perhaps more importantly, it will involve testing your hoses. Coolant hoses degradation over time, and catching wear before they start leaking can prevent a lot of headaches.
Suspension System
The suspension system provides driver control over the vehicle. If the suspension has problems, the car becomes unsafe to drive. The 60,000-mile service will go over the system to see if any components are showing signs of distress.
Routine Services
The 60,000-mile service lines up with the need for an oil and tire change. Both are included, as is a spark plug replacement.
Fuel Lines
You don't need to be told that leaking fuel lines are bad. The service will inspect the lines to ensure they are maintaining proper pressure, are not leaking, and are up to the tasks necessary to keep your vehicle running safely.
Exhaust
Exhaust components also wear out over time. This includes sensors and devices that clean the air. It includes temperature measurement and airflow control. All of it will be tested to make sure your exhaust is up to regulatory standards and maintaining the airflow necessary for your engine to run optimally.
Get it Done at Mile High Honda
In Denver, Mile High Honda is the place where you can get professional, certified Honda work done on your vehicle. We can complete the entire 60,000-mile service and make sure your car is in great shape.
---
Complimentary Dealership Amenities
Knowledgeable Staff
Loaner Vehicles Available
Customer Lounge
Coffee/Tea/Hot Chocolate
Snacks
WiFi
Bottle Water
Magazine & Newspapers
Kids Room/Movie & Toys
Shuttle Service
Early Bird Drop Off
After Hours Drop Off/Pick Up
Satellite TV
Vending Machines
Continental Breakfast
---
Dealer Wallet Service Marketing & Fixed Ops SEO by