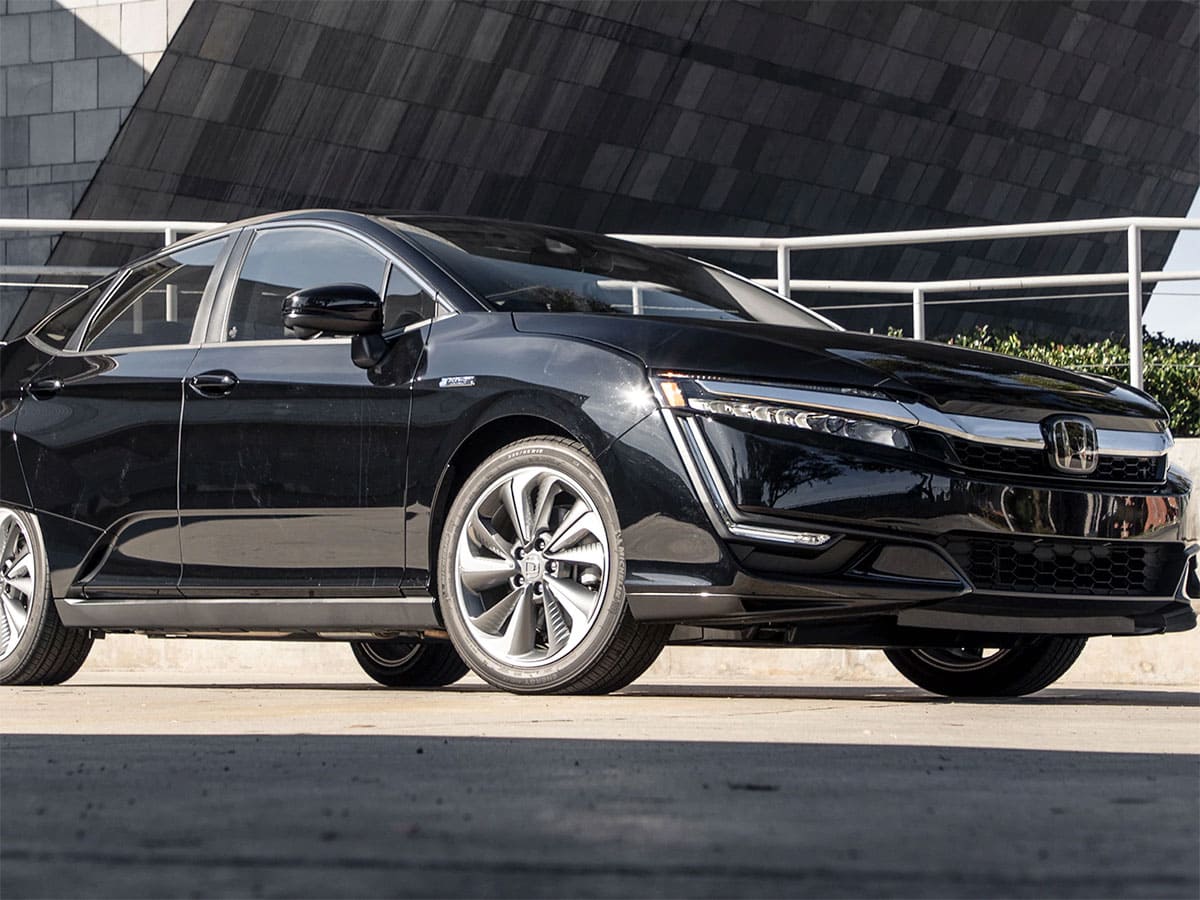 What is Honda 15,000-Mile Service?
Whether or not you're experiencing auto issues, it's a good idea to bring your Honda in for basic maintenance at certain intervals. One big one that should not be ignored is the 15,000-mile checkpoint. When you bring your car in for 15,000-mile service Mile High Honda in Denver, our team performs a detailed check of all major systems and provides necessary maintenance. Whether you go on adventures throughout the Rockies or you regularly drive around Aurora, Centennial, Englewood, Littleton, or beyond, our experienced team is here to make sure your vehicle will last for years to come. Here's what should be done at 15,000 miles:
Tire Inspection and Rotation
As most Colorado drivers are all too well aware, your ability to drive in rough weather is only as good as your tires. You should already be having your tires inspected and rotated regularly to prolong their life, and this is especially true at the 15,000-mile checkpoint. If your tread is worn out to the point that you need new tires, our team can help determine which ones are best suited for your type of Honda and driving habits.
Brake System Inspection
The 15,000-mile check is a great time to get an oil change and have all fluid levels checked, especially since these things should already be done every 3,000 to 4,000 miles. Not having your Honda's oil changed out often enough can cause your engine to overheat and lead to more serious issues. Your engine oil filter and air filter should also be changed out during this service to ensure clean running, and while you're at it, the cabin air filter could probably use a change too.
Cooling System Check
You'll often be able to tell if there's a serious problem with your car's cooling system, but our techs will be able to spot issues early on before they become big. A cooling system flush will be performed if needed.
Fuel Line and Exhaust System Inspection
Even the tiniest fuel leak can quickly lead to serious mechanical issues, and it may even lead to fires. If you've never had your fuel lines checked before, the 15,000 checkpoint is a great time to have it done. The same goes for your exhaust system, which should be controlling your emission levels and not have any cracks or leaks.
Suspension System Check
The only way to properly check your Honda's suspension system will be to elevate it and have a look at the struts. The tie rod ends will also be inspected at this time. Any suspension system parts that are wearing out will have to be replaced, as not doing so can lead to rough handling and damage to other parts of your car when you go up and down hills or venture onto uneven terrain.
Driveshaft Inspection
Your Honda's driveshaft is built to be extremely durable, but that doesn't mean it shouldn't ever be checked. Since you've likely never had it looked at before, the 15,000-mile inspection is an excellent time to have this inspection completed.
Schedule Service Today!
Contact our team at Mile High Honda in Denver to schedule your 15,000-mile service today! Missed it and are now way past 15,000? That's okay too; better late than never!
---
Complimentary Dealership Amenities
Knowledgeable Staff
Loaner Vehicles Available
Customer Lounge
Coffee/Tea/Hot Chocolate
Snacks
WiFi
Bottle Water
Magazine & Newspapers
Kids Room/Movie & Toys
Shuttle Service
Early Bird Drop Off
After Hours Drop Off/Pick Up
Satellite TV
Vending Machines
Continental Breakfast
---
Dealer Wallet Service Marketing & Fixed Ops SEO by