Your car is a complex machine made of multiple moving parts and electronics that keep it going, and the battery is the spark of life that brings these components to life. In order to keep your vehicle running its best, you'll want to be sure its battery is in top shape.
For drivers in Centennial, Aurora, and Denver, CO, whose vehicles need a battery repair or replacement or wonder when they might need one, our team at Mile High Honda is here to help! Below, we've provided a helpful guide to your car battery, when to replace it, and how we can help at our service center.
---
What Does a Battery Do?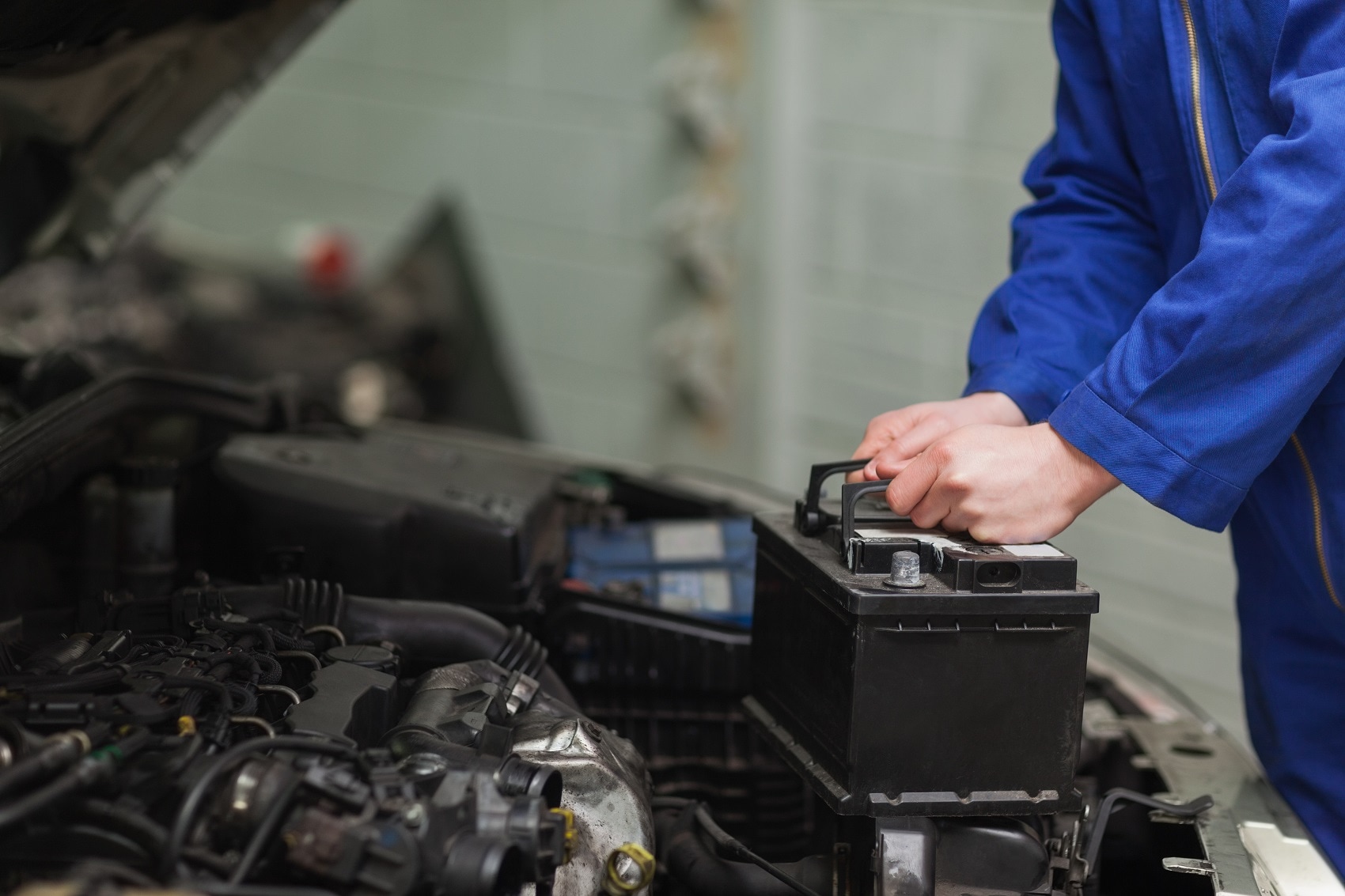 Probably the most important role of your car's battery is in getting your car started. Your battery provides the initial spark needed for your ignition system to get things moving. Turning your key or pressing your car's start button sends a signal to your battery to deliver this spark.
Once your car gets going, the battery also works with your vehicle's alternator to power and regulate the electronic components of your car. After an initial jolt from the battery, the alternator uses a spinning belt to deliver a current to components like the dashboard lights, your GPS, your car's internal computer, and more.
At the same time, the alternator sends a current back into the battery to keep it charged while you drive your vehicle
---
When Should You Replace Your Battery?
Typically, it's recommended that your vehicle's battery be replaced around every three years. However, factors like weather and your driving habits can cause you to replace a battery before, or even after, the recommended timespan. For this reason, it's a good idea to look out for some of the signs that your vehicle's battery may need to be replaced.
These include signs like:
Engine Cranks Slowly or Doesn't Start
If your vehicle's engine is taking longer to start after you turn the key-or if it doesn't start at all-it could be a sign that the battery can no longer provide a sufficient charge for the starter.
Dim Lights and Electrical Issues
Your vehicle's dashboard and headlights are just some of the many components the battery helps to power. If you notice either is flickering or if they seem dimmer than usual, it could be the sign of a failing battery.
Foul Odor
If your car battery is damaged, it may begin leaking gas. If you smell a foul, rotten egg-like odor coming from under the hood, this may be the case.
Corrosion
If you notice a white, ashy substance on the metal parts of your vehicle's battery, it may be a corrosion issue. Corroded terminals on a battery could lead to voltage issues and to your having trouble starting your vehicle.
---
Our Service Center
Whether your car battery needs to be repaired or replaced-or if you're experiencing other issues with your vehicle-our one-stop service center is here to help. Our knowledgeable staff will quickly and accurately assess and address your vehicle's issues so you can get back on the road.
While you're here, you can take advantage of our service center's many amenities, including a customer lounge with snacks, drinks, and Wi-Fi®. Have somewhere else you need to be? We also offer loaner vehicles and a shuttle service to get to your destination.
---
Have Your Battery Inspected Today!
If your vehicle is in need of a battery repair or replacement near Centennial, Aurora, or Denver, Colorado, our team at Mile High Honda is ready to help. Contact us today to schedule a service appointment!